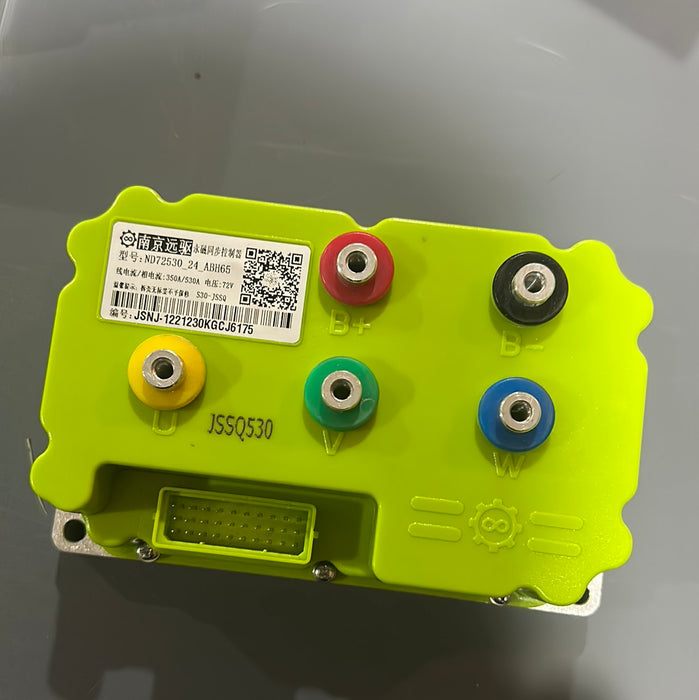 Far-Driver 72v Speed Controller
Introducing Far Driver Controllers - the state-of-the-art technology for powering your light electric vehicle. Whether you're riding an e-bike, e-moped, e-MX bike, or e-motorcycle, our controllers provide the power and control you need for a smooth and efficient ride.
Our controllers are designed to work with a wide range of LEVs, and are fully customizable to suit your specific needs. With advanced features like regenerative braking and customizable speed limits, our controllers offer unparalleled performance and safety.
One of the key benefits of our controllers is the ability to control and limit the speed of your LEV. This ensures that you stay within legal limits and also helps improve the overall safety of your ride. Additionally, the regenerative braking feature allows you to capture energy when slowing down, which can then be used to extend the range of your vehicle.
Our controllers are also incredibly user-friendly. The simple and intuitive interface allows you to easily adjust settings and monitor performance, while the durable design ensures that our controllers can withstand the rigors of daily use.
Whether you're a recreational rider looking to improve the performance of your e-bike, or a commercial operator looking to power your fleet of e-motorcycles, Far Driver controllers are the perfect choice. With cutting-edge technology and unbeatable performance, our controllers are the ultimate power source for your light electric vehicle.